Professional know-how
Study the professional replacement manuals, repair your car yourself and save yourself a visit to the garage.
Car servicing schedule
Keep track of your replacement schedule and plan your vehicle maintenance expenses in advance.
Detailed video tutorials on car repairs
They make fixing your car easy.
Watch over 3369 video tutorials and repair your car yourself.
Get advice on DIY replacement of car parts and consumables directly from our experts.
Get to know all the design features of your car and discover all the tricks of parts replacement.
Get a list of all the tools, care products, and accessories you will need for a particular repair.
Ask AUTODOC specialists and get prompt feedback.
Professional replacement manuals
Make use of our years of professional experience to repair your car.
Use AUTODOC's manuals for DIY replacement of car parts and consumables and save on repair shop services.
Explore over 12471 PDF replacement manuals compiled by our specialists.
Get practical information on car parts installation with detailed step-by-step instructions and photos.

Save manuals in your Favourites for easy access.
Share files with your friends.
AUTODOC CLUB is your online car log, expense manager, knowledge base, and a platform for communication with like-minded people.
Join the community! Maintain your car yourself and save money!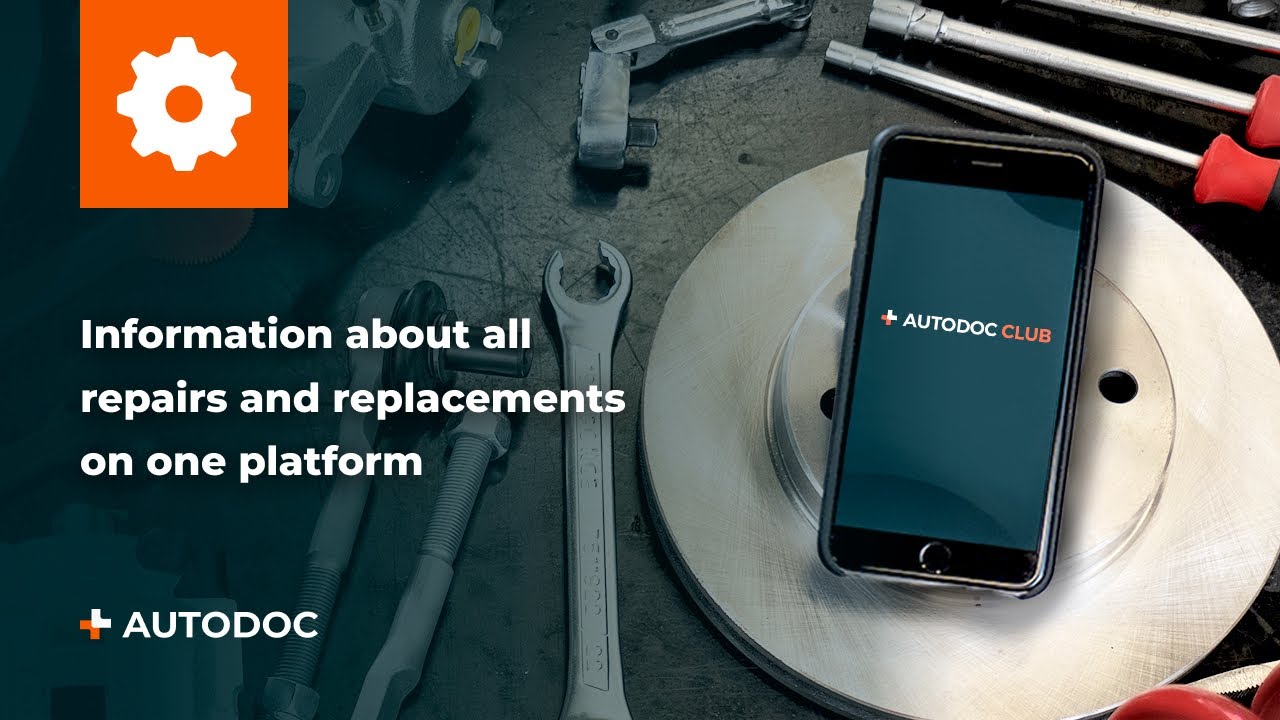 What advantages do registered users have?
Free car maintenance tips from AUTODOC's technical specialists and unlimited communication with fellow motorists.
AUTODOC CLUB member
100% functionality
Guest
Limited functionality
Part replacement recommendations
Part replacement intervals
A list of parts and consumables for replacement
Date and mileage when repairs were carried out
Information on the replaced part: price, part number, photos
Garage name and contact details, cost of services
Photos of receipts and repair process
Your notes about the repairs
Total expense statistics and breakdown by category
Charts for comparing weekly and monthly expenses
Viewing forum sections and topics
Creating forum sections and topics
Subscribing to discussions
How to become a member of AUTODOC CLUB
It just takes a few minutes to get full access to AUTODOC CLUB completely free of charge
Register and save the link

Download our convenient app

Optimise your car expenses
Your profile is your personal assistant.
It can track car expenses, keep a car log and replacement schedule, and save favourite materials, notes and documents

recommendations with car part replacement intervals;
a list of the required spares, compiled specifically for your vehicle;
tips on servicing and inspection of your car.
Car repairs and oil change history:

Most viewed car repair video tutorials
How to change fuel filter BMW 3 (E90) [TUTORIAL AUTODOC]

How to change transmission oil / gear oil on OPEL ASTRA G CC (F48, F08) [TUTORIAL AUTODOC]

How to change oil filter and engine oil on BMW 3 (E90) [TUTORIAL AUTODOC]

How to change oil filter and engine oil on MINI COOPER 1 (R50, R53) [TUTORIAL AUTODOC]
Want to get more useful information?
Ask questions or share your repair experience on the car forum. Subscribe to updates so you don't miss out on new guides.
Install the AUTODOC CLUB app!
Your personal car expenses manager, maintenance tips, reminders about upcoming appointments and service intervals, DIY repair instructions – all this on your phone.
Scan
To download the app:
- scan the QR code
- download from

App Store

- download from

Google Play
Lifehacks from AUTODOC CLUB
DIY brake caliper restoration | AUTODOC tips

How to clean an EGR valve | AUTODOC tips

DIY car soundproofing | AUTODOC tips

Replacing suspension bushes | AUTODOC tips