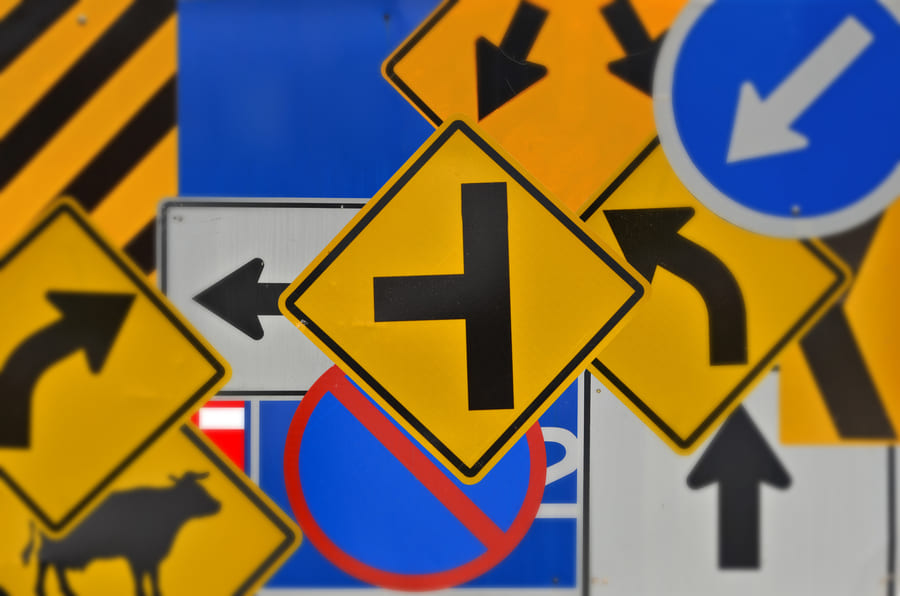 You can split up UK road signs into three primary shapes and categories. Once you have learned the basic way of distinguishing the shape and purpose, you'll never make the wrong move while on the road.
Triangular signs warn the driver of impending problems, such as low clearance on a bridge, a road narrowing or coming to an end, or that you should look out for pedestrians at a crossing. Often they are put in areas where you cannot yet see the hazard, letting you know that you may have to take appropriate action.
Circular signs , as a rule, are there to "give you orders". If you encounter a red circular sign, you know it is there to tell you what you must do, such as decreasing your speed in a particular part of the road or town. In other words, they tell you what the maximum speed is whereas blue circular signs tell you the minimum speed and also give permission to do something for example, that pedestrians or cyclists are allowed on that particular stretch of the road.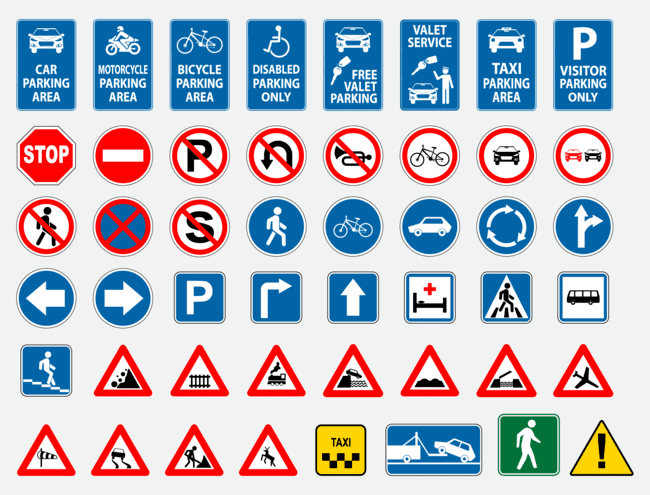 Rectangular signs are designed to give you information. You will find blue signs on motorways. If you are on a primary road, you will see the green version, and the white give you directions if you are on minor roads.
Red, white, and black
If you see a white, round sign with a black diagonal bar, then you are looking at the national speed limit sign that tells you that you can go a maximum speed of 60 mph. The classic red and white octagon shape is preferred for stop signs in most countries, with the exception of Japan and Papua, New Guinea, each have their own particular take on the stop sign.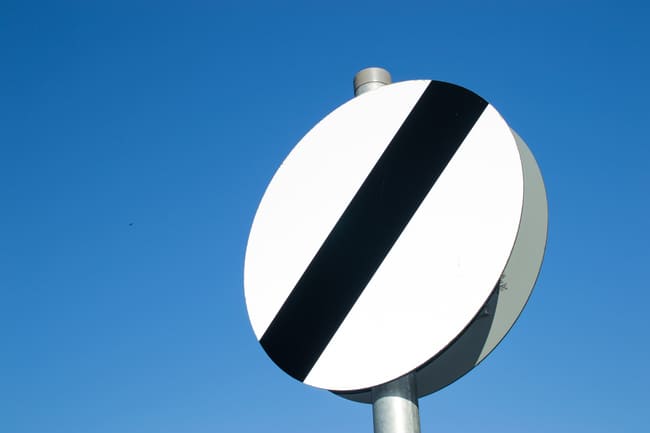 International road signs
Other countries, other road signs. There are thousands of different traffic signs around the world. The UN Convention on the International Standardisation of Road Signs and Signals, adopted in 1968, has so far been joined by more than 65 countries. Among the countries who acceded to the UN agreement are all European countries except Ireland and Iceland. The popular destinations Australia, Canada, New Zealand and the USA, for example, did not.
Know before you go
Because there are quite a few differences, even among the accession countries, we strongly recommend that you familiarise yourself with the traffic signs of your destination before you start your journey. Most of the signs are easy to interpret, but in some cases, it is helpful to learn some basic terms. Here is an example: many French prohibition and mandatory signs also contain text, so it is advisable to remember some important terms: The additional sign "Rappel", for example, means reminder; it is therefore meant to remind you of a previously designated danger spot or a speed limit. "Fin" means the end of a certain ordinance, "Cédez le Passage" is often an additional sign under a "Caution, Right of Way" sign." Péage" signs announce toll stations. "Allumez vos feux" means that you must switch on your dipped headlights. "Séction à Vitesse régulée" marks the beginning of a route with regulated speed. France also has temporary danger signs, which have a yellow background, a red border, and black pictograms or text.
Fortunately, there is a lot of information online from national automobile clubs and state governments that give you detailed and extensive information about the traffic signs and of course – just as important – about the traffic rules that apply there.