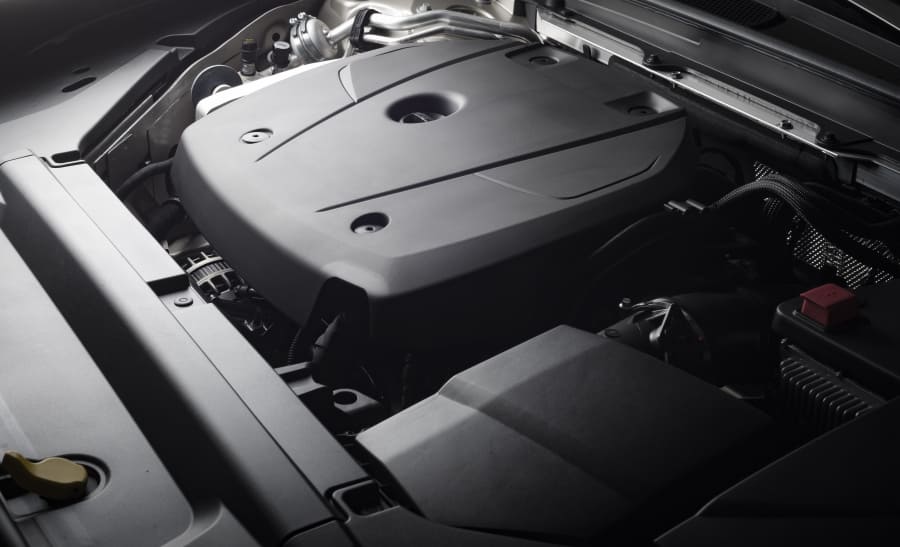 D3, D4, and D5 are turbocharged diesel power units with the Common Rail fuel injection system, installed in Volvo cars. They first appeared in 2001. Today these engines are used on most models of this make. The motors are characterised by high performance and reliability. They operate with minimum noise, are easy to maintain and help to reduce fuel consumption..
Features of D3, D4, and D5 engines
D3, D4, and D5 engines have 4 or 5 cylinders. They are made of aluminium. These power units are single- or twin-turbocharged. Sometimes a variable-geometry turbocharger is used. Depending on the version, the injection system may be equipped with electromagnetic or piezoelectric injectors. A belt is used in the valve timing mechanism. Some of the engines feature I-Art – a proprietary development of Volvo. It involves the use of an individual pressure and temperature sensor and microprocessor for each injector. This allows the engine to run smoothly and helps to reduce fuel consumption and harmful atmospheric emissions to the extent possible.
Popular D3, D4 and D5 engines
Version name
Code
Number of cylinders
Number of valves
Capacity, l
Max. output, hp
Max. torque, N⋅m
Production start
Volvo models equipped with this type of engine
D3
D4204T16
4
16
2.0
150
320
2018
V40CC; XC40; S90; V60
D4204T9
4
16
2.0
150
320
2015
V40; S90; XC40; V60; S60; V70; V90
D4204T4
4
16
2.0
150
350
2016
S60CC; V60CC; V90; V60; XC60
D5204T2
5
20
2.0
163
400
2010
XC60; S60; V70; S80
D4
D4204T14
4
16
2.0
190
400
2014
V60; S90; XC60; S60; V40; V90; XC90
D5204T
5
20
2.0
177
400
2009
C30; C70; S40; V50
D4204T6
4
16
2.0
190
420
2016
XC90
D5
D5244T
5
20
2.4
163
340
2001
S60; V70; S80; XC70; XC90
D5244T4
5
20
2.4
185
400
2005
S60; XC60; S80; XC70; V70; XC90
D5244T15
5
20
2.4
215
440
2010
V60; S80; XC60; S60; XC70
D4204T11
4
16
2.0
225
470
2016
S60; V70; XC90
Common malfunctions of D3, D4 and D5 engines
| | |
| --- | --- |
| Malfunctions | Engines |
| Rubber hoses of the turbocharger and intercooler often become cracked. | D4204T14 |
| The seals quickly start to leak. | D4204T14 |
| Leaks from under the valve cover gasket can occur. | D4204T14 |
| The timing belt has a short lifespan. | D4204T14; D5244T4; D5244T15; D5244T |
| The diesel particulate filter and EGR valve get clogged rather fast. | D4204T14; D5244T15; D5244T |
| The intercooler gasket becomes unusable fairly rapidly. | D4204T9; D4204T4 |
| The hydraulic lifters are quite sensitive to fuel quality. | D5244T4; D5244T15; D5244T |
| The fuel injectors break down often. | D5244T |
| The pressure control valve of the fuel rail breaks down sometimes. | D5244T |
| The swirl flaps of the intake manifold get jammed often. | D5244T4 |
| The actuator of the turbocharger breaks down prematurely. | D5244T4 |