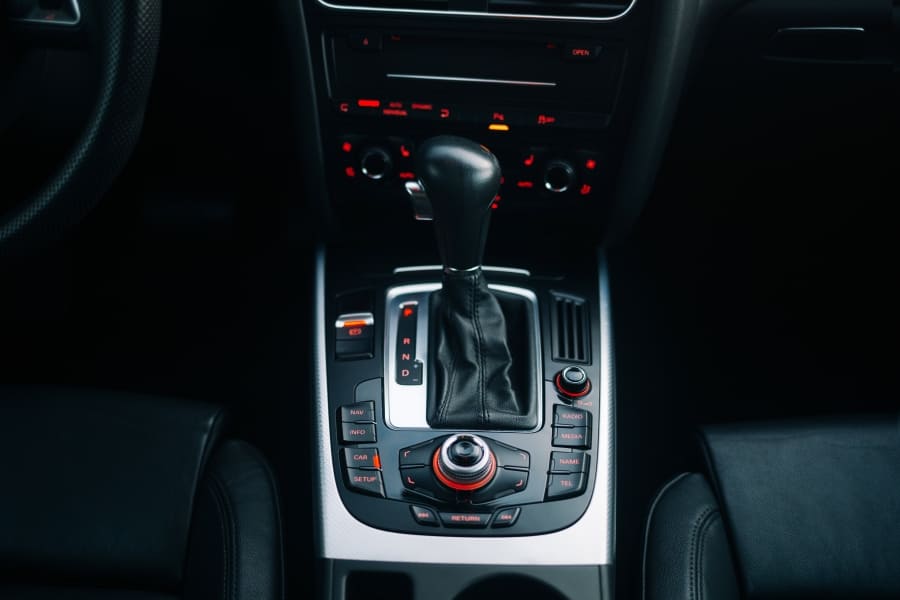 S tronic is an automatic gearbox with double clutch, installed on Audi models since 2005. Before that it was called DSG, as in other cars manufactured by the Volkswagen Group. It combines the advantages of automatic and manual transmissions, ensuring maximum driving comfort, while also allowing the driver to change gear manually whenever they want to. Some S tronic transmissions are copies of the DSG gearboxes installed by the Volkswagen Group on most Škoda, SEAT, and Volkswagen models. Some of them have been specially adapted for use on cars with longitudinally-mounted engines and are only found on various Audi models.
How the S tronic works
The transmission construction features two main shafts with odd and even gears, each of them is coupled with its individual clutch. While one gear is engaged, the electronic transmission control unit analyses the signals from different sensors, choosing which gear on the second shaft should be engaged next. In order to switch to manual mode, you need to slide the selector lever into the corresponding slot or use the paddle shifters.
Popular S tronic versions
| | | | | | | | |
| --- | --- | --- | --- | --- | --- | --- | --- |
| Gearbox code | Number of gears | Max engine torque, N·m | Engine capacity, L | Engine layout | Clutch type | Production start | Model applications |
| DL501 (0B5) | 7 | 550 | 4.2 | Longitudinal | Wet | 2008 | Audi A4 B8; Audi A7 4G; Audi A6 C7; Audi Q5 8R; Audi A5 8T |
| DL800 (0BZ) | 7 | – | – | Longitudinal | Wet | 2013 | Audi R8 4S; Audi R8 42 |
| DL382 (0CK/0CL) | 7 | 500 | 3.0 | Longitudinal | Wet | 2015 | Audi A4 B9; Audi A5 F5; Audi A5 C7, C8; Audi Q5 FY |
| DQ250 (02E) | 6 | 350 | 3.2 | Transverse | Dry | 2003 | Audi TT 8J; Audi A3 8P; Audi Q3 8U |
| DQ500 (0BT, 0BH, 0DL) | 7 | 600 | 2.5 | Transverse | Wet | 2008 | Audi A3 8V; Audi RS3; Audi Q3 8U |
| 0СJ | 7 | 400 | 2.0 | Longitudinal | Wet | 2016 | Audi A4 8W |
Common malfunctions of S tronic
| | |
| --- | --- |
| Malfunctions | Transmissions |
| The dual-clutch mechanism breaks down rather quickly. | DL501 (0B5). |
| The solenoids get clogged with clutch wear products when the oil isn't changed on time. | DL501 (0B5); DQ250 (02E); DQ500 (0BT, 0BH, 0DL). |
| The clutch cover bearing gets damaged. | DL501 (0B5). |
| The transmission jerks, producing excessive vibrations. | DQ250 (02E). |
| The transmission overheats if the heat exchanger is not cleaned regularly. | DQ500 (0BT, 0BH, 0DL). |