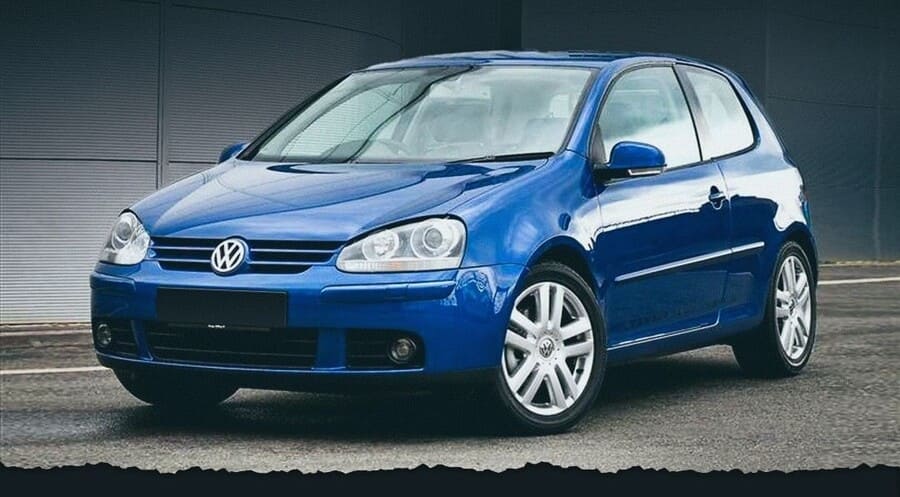 The fifth generation was launched in 2005 as the successor to the VW Golf IV GTI. It was equipped with a 2.0 TFSI engine (200–230 hp). For the 30th anniversary, Volkswagen presented the 230 hp VW Golf GTI Edition 30. The special edition sprinted from 0 to 62 mph in 7.2 seconds, reached a top speed of 146 mph, and the GTI MK5's weight was 3025 lbs. The last one rolled off the production line in 2009.
Engine range and spects – three and five door models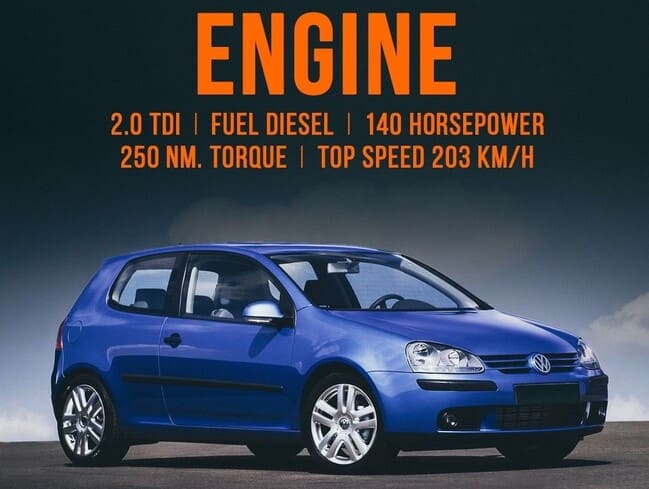 The range of the five-door engine is identical to the three-door basic version. There were five petrol and four diesel units. Front-wheel drive with transversely mounted engines were standard on this car. Here are a few of the Golf MK5 GTI specs: the entry-level petrol model was a 1.4 litre engine with 75 hp. The 1.4 TSI and the 1.6 FSI with 102 hp and 115 hp followed, and finally after a long absence, the 2.0 FSI with 150 hp. In 2004, the new model with a 200 hp 2.0 litre engine celebrated its premiere. For customers who had outgrown the range, the R32 was launched with a 250 hp six-cylinder engine.
Improvements and enhancements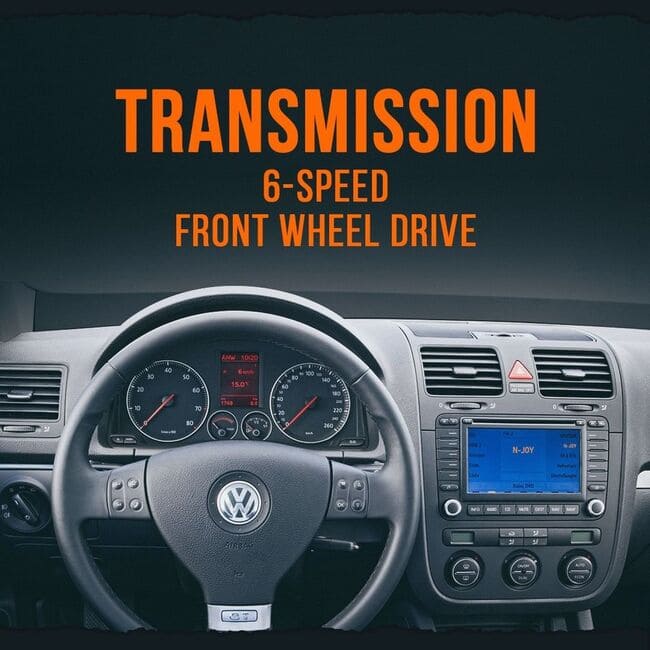 During the Golf V's production period of just under five years, numerous detail improvements and performance enhancements followed. This also applied to the diesel engines, which initially started with the 2.0 SDI with 75 hp. The 1.9 TDI with 105 hp and the top model, the 2.0 TDI with 140 hp and finally 170 hp, followed. A 5-speed manual gearbox was standard on the simpler models. The more powerful models have a 6-speed manual gearbox or, as an option, a 6-speed automatic gearbox and the DSG dual-clutch gearbox. The 2.0 FSI and the 2.0 TDI also include an all-wheel drive version.
Dynamics and driving comfort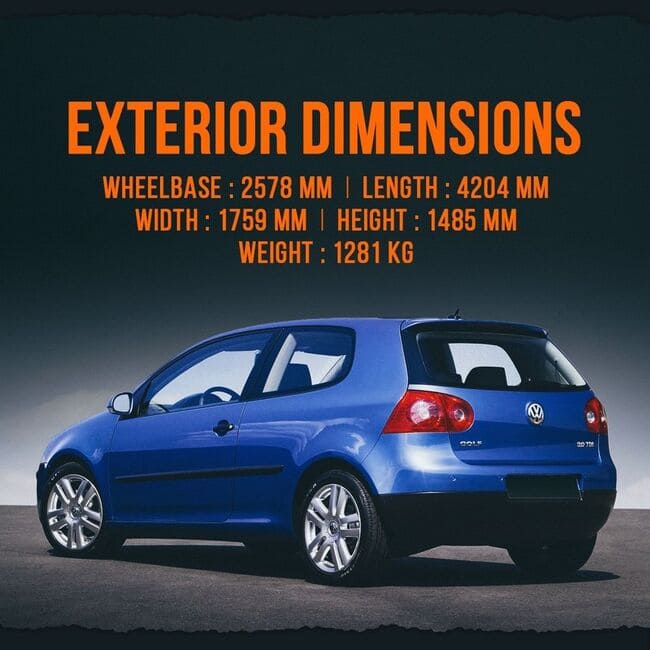 Thanks to the four-link rear axle, the car grips the road well in tight curves and scarcely leans to one side even at the MK5 GTI top speed of 146 mph. It also reacts more precisely to bumps in the road and you feel only one thing: pure driving enjoyment. The optimised front axle in your VW ensures a smooth and stable ride. Separately mounted dampers and springs absorb bumps and jolts. The spacious interior provides you with plenty of room and comfort on longer journeys.
Reliability
It is not without reason that so many people have decided on this car both in the past as a new purchase, and now as a used car. Every car needs proper maintenance and if maintained well, you will get years of driving fun out of your vehicle.