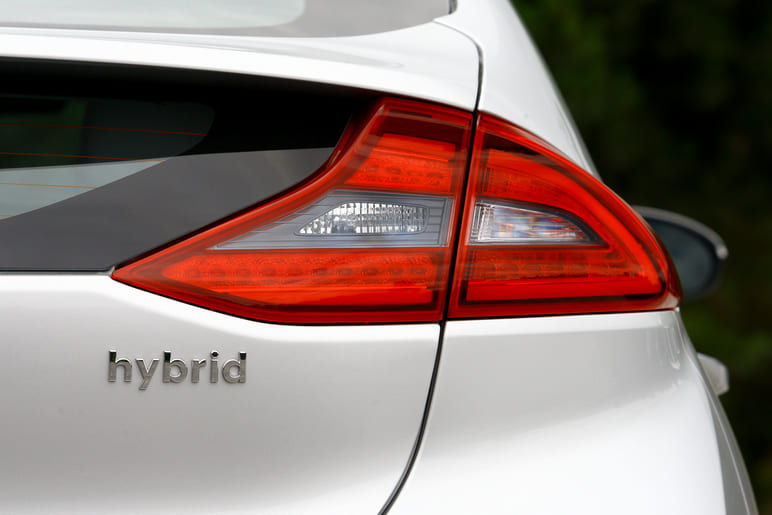 2020 has been nothing if not a year of change. We've all been shocked and forced to change the way we live because of Covid-19 and scientists are announcing that certain environmental tipping points and thresholds have either been crossed or we've rapidly approaching them. Times of intense change have always been seen as an opportunity to reflect on our lives and the world around us and it could be a time for you to start reflecting on your driving too.
With petrol and diesel cars rapidly being targeted by government regulations, and the EU even stating that the ban on selling new petrol and diesel cars will be brought forward from 2040 to 2035 at the latest to help protect the environment, there has never been a better time to think about switching to an electric vehicle. If you're stuck in the middle though and not sold on going fully electric, we have the perfect options for you: the 9 best hybrid cars to buy.
This list offers a comprehensive list of the best hybrid cars to buy to play your part in helping make the planet cleaner, while also getting the best performance.
There are a lot of reasons why hybrids are the way to go now. The lightweight materials used to make hybrid vehicles mean that electrical energy will be sufficient to move the car. This means less dependence on gasoline and greater freedom and fuel economy. The UK government also provides certain tax benefits to cars with lower emissions, like hybrids, and this could offset any extra costs or higher prices of hybrids, ultimately making owning the best hybrid cars affordable. The final, and perhaps most important reason to hop on the hybrid bandwagon, is their resale value. Because of fluctuations and the unpredictability of oil prices, more people are turning to hybrid vehicles for either relief from gas prices or to not be so dependent on oil. As a result, people are willing to pay good money for even a used hybrid vehicle in good working condition.
What is a hybrid car?
To put it simply, a hybrid car combines at least one electric motor with a petrol or diesel engine to power the car and it recovers energy through regenerative braking. How much energy the electric motor provides varies; some cars are powered entirely by the electric motor, sometimes it is all the gas engine, and sometimes they cooperate. This leads to less gasoline burned and, therefore, better fuel economy, meaning more money in your pocket. In some circumstances, adding electric power can actually boost performance.
Electricity comes from a high-voltage battery pack (distinct from the car's conventional 12-volt battery) that regenerates by taking energy when the car decelerates. In conventional cars, this all gets lost to the heat generated by braking, but here it is put to better use. The battery can also be maintained by the petrol/diesel engine if necessary. One of the best things about Hybrids is that they can be engineered and designed for different targets or specifications. A hybrid could aim at maximum fuel savings, for example, or at keeping the vehicle's cost as low as possible. Along with high-quality features and performance that often comes with Hybrid cars, because car manufacturers desire to impress with their Hybrid range, for the best hybrid cars luxury is a given.
The Best Hybrid Cars in UK
1. Toyota Corolla
After 10 years, the Corolla is back and looking to reclaim its spot as a top hatchback, this time as a hybrid. Available with a 1.8-litre VVTi (identical to the Prius) or with a 2.0-litre powertrain, it's quick but remains an economy-focused device, with CO2 emissions of just 89g/km and more than 60mpg at its best.
2. Hyundai Ioniq Plug-In
For those thinking about a hybrid for the first time, the Ioniq offers low running costs at an affordable price as well as a reassuringly normal driving experience. It's more practical and smarter inside than its main rival, the well renowned Toyota Prius. There are conventional hybrid, plug-in hybrid and fully electric versions, but the conventional hybrid is our pick.
3. Volkswagen Golf
The Golf has been a firm favourite for a long time, but this hybrid version offers something new. It has, however, just as many strengths as before with a smooth, responsive powertrain, brilliant packaging and looks both inside and out, and the usual Golf performance. They changed the engine but not the winning formula.
4. Honda CR-V
The most recent CR-V SUV provides a lot of room for passengers and luggage and the hybrid version – combining a 2.0-litre petrol engine with an electric motor – offers power to go with it. It is a very efficient and stylised hybrid too and would make a great family car with all that space.
5. Ford Mondeo Hybrid
Like many of the names on this list, the Mondeo has been around for a while. This long established success hasn't stopped Ford from offering something new with the hybrid version though. Its low CO2 emissions of 98g/km (103g/km for the Estate) reduce tax substantially, although the Mondeo Hybrid is not exempt from the London Congestion Charge.
6. VW Passat Estate GTE
The VW Passat is a comfortable, eco-friendly offering from VW. Emissions are as little as 29g/km of CO2 and the fuel economy is good too, around 65mpg with a full battery and even upto 40mpg with a flat battery. Owners will also benefit from very low monthly BIK (benefit-in-kind) tax payments as a result of the low emissions.
7. BMW 330e
If you think hybrids might not have the comfort and performance you're used to, BMW's 330e saloon might help change your mind. Built on the already superb handling BMW 3 Series, the electric motor and 2.0 litre turbo petrol engine combo means this hybrid will do 0-60 in just 6.1 seconds, all with the typical BMW comfort and luxury.
8. Mitsubishi Outlander
There's nothing outlandish about the Mitsubishi Outlander as the Japanese car manufacturer's 2.4 litre petrol engine hybrid offers great aesthetics and fuel economy. Even if you run out of fuel, the battery alone will allow you to drive 28 miles – definitely a reassuring feature for anyone who has been stranded on the motorway before.
9. Kia Niro
The Kia Niro petrol/electric hybrid is much more conventional in its looks when compared with its other hybrid counterparts. It looks and feels like an SUV and comes with plenty of technological features: there's plenty of USB charging ports, a wireless mat to charge your smartphone on in the dash and it has a 4 star EuroNCAP safety rating as standard.