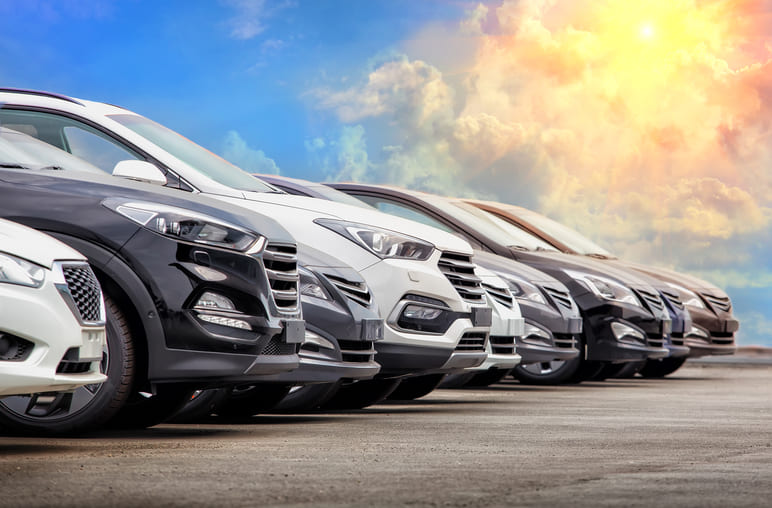 From luxury electric cars to family friendly SUVS, this is our list of the best new cars for 2021.
As 2020 draws to a close, people around the world need something to look forward to once everything has returned to normal. Luckily, the coming year is promising some great looking new cars. Whether you're thinking of dipping a toe in the waters of electric cars, looking for an upgrade to help you take all the trips COVID-19 has put on ice, or just want to see the best new supercars, 2021 boasts an impressive array of options.
It's no surprise to see EVs dominating the headlines when it comes to new releases, with SEAT, Skoda, Dacia, and BMW all making bold steps forward into the world of electric cars. These range from BMW's i4, intended as a rival for the hugely popular Tesla Model 3 supercar, to the Dacia Spring, which is setting its sights on cornering the more affordable end of the market.
One other trend for newly released vehicles is that the SUV boom of the past few years continues! Alfa Romeo will be launching the Tonale and Hyundai the Kona N, both of which don't quite make this list. What we do include, however, are an updated Kia Sorento, a new Peugeot, an electric SUV from VW, and a unique SUV type crossover from Yaris.
What are we looking for in these new car reviews?
The cars on this list are all what we would consider to be the 'best in class' of the new cars released in 2021. But how do we decide what is the best? We've broken it down into four categories that signal an excellent all-round vehicle and all the cars on our list excel in each of these categories. Whether they are new 4×4 cars, roadsters or family saloons, here are the things that we are looking for in each vehicle.
Power and economy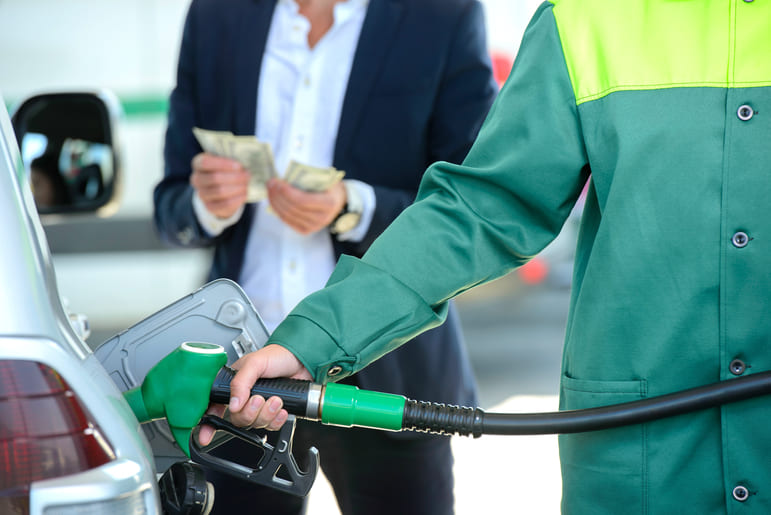 Even when buying a family motor that will never be doing anything more strenuous than the school run, people always want to know the power stats. What is the horsepower? How much torque has it got? Of course, these questions are often asked without really understanding what they mean. Nonetheless, it is important to know that any new car you are getting in 2021 has got the goods to get you where you have got to go, that's why we have taken in to account the engine and transmission type, the speed and acceleration, and the fuel economy that the engine will offer you.
Comfort
Comfort comes down to a few important things including size, space, and materials used. For these cars we are going to think about how roomy they are in the cabin, both back and front seat size, the boot space, the materials used for the seats and interiors, as well as how comfortable it is to drive. This last one will be down to the suspension system, steering response, and handling.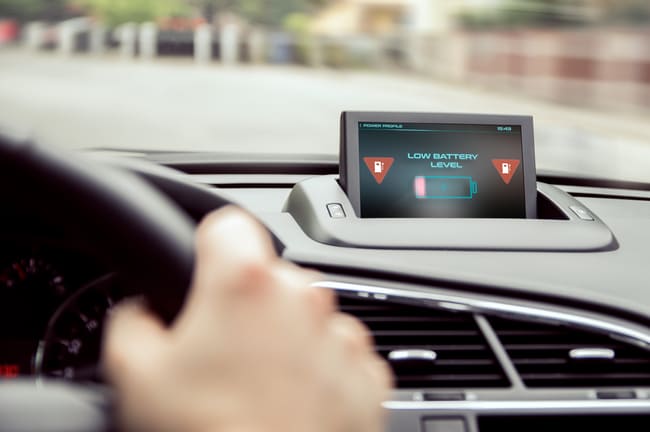 For EVs and Hybrids, we've considered the range as part of comfort as well; it wouldn't exactly be comfortable to know that suddenly you've only got 15 minutes of juice left when you are 2 hours from home. It isn't hard to get all of this exactly right when bringing out a new car, but it is easy to spot when a car has got it wrong.
Luxuries and Extras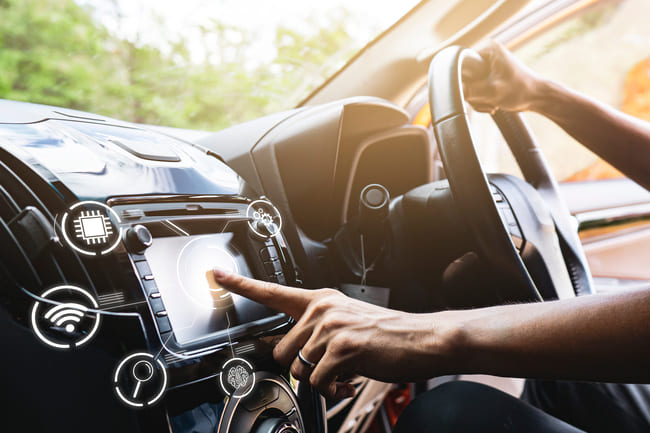 For a car to really be considered better than all the others, it needs to have features that set it apart and be offering top of the line tech. These are obviously going to vary from vehicle to vehicle, but you can probably expect these 10 best new cars to have some of the following: USB connection points, touchscreen infotainment systems, speech recognition ID systems, Apple CarPlay or Android Auto, a rotary selector, satellite navigation built in, and heated (or even massaging!) seats. This certainly isn't an exhaustive list of the gadgets that cars can come with, but hopefully it has whet your appetite.
Value for the future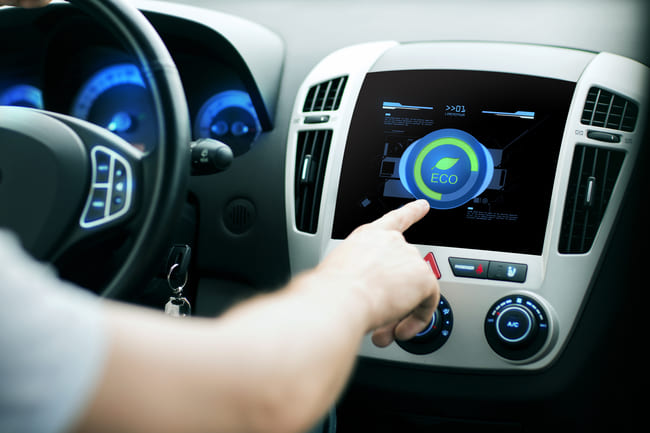 This category might seem self-explanatory as the future value of a car is its resale value. What we mean here, however, is not only how much of its value the car will keep in the future, but also how well it is going to fit into an constantly and rapidly changing landscape of automobile legislation. If you're looking at buying a diesel or petrol car in 2021 not only is the resale value likely to drop off in a few years, but the cost is going to skyrocket thanks to new legislation. It isn't going to do the environment any favours either. So here value for the future means not only the value of your car, but what it is going to cost you in the future, whether that is financial cost or cost to the planet's ecosystems. You can expect EVs and new hybrid cars as well as conventionals on our list.
1. Dacia Spring
The Dacia Spring launches in, you guessed it, spring 2021 and will be the cheapest European EV at under £20,000. Stealing SUV style with wheel arch cladding, a range of 140 miles and with a top speed of 78mph, it has definitely got a spring in its step. When it comes to new cars, electric ones like this are a great way to set yourself up for the future.
2. BMW i4
The Tesla Model 3 has dominated the market for electric supercars and is often regarded as the best EV out there. BMW, however, have long been the gold standard for conventional vehicles and now they want a slice of the electric pie. 523bhp electric motor. Top speed: 124mph. Range: 373 miles. Move over Tesla.
3. Volkswagen ID.4
The Volkswagen ID.4 is an electric SUV which can travel for up to 323 miles on a single charge and is a follow up to the ID.3 hatchback, which has been a huge hit. Touch-sensitive icons or the central infotainment touchscreen all help make a luxurious family vehicle.
4. Peugeot 3008
Another future family favourite, the 3008 looks fantastic. Its massive front grille and LED head and rear lights make it stand out from the crowd and the technology is enough to keep people wowed once they step inside. Night vision safety technology, lane-positioning assistance, auto emergency braking. The list goes on and on.
5. Kia Sorento
The Kia Sorento 2021 version brings all the usual Sorento features and more: FWD and AWD versions, a great looking new 'tiger nose' body shape, more off-road capability than ever before, and a hybrid engine with a 30 mile pure electric range. This is sure to be one of the best 4×4 new cars.
6. Toyota Yaris Cross
An authentic SUV that combines Toyota's small car expertise and SUV heritage, the Yaris Cross delivers a distinctive design and dynamic performance. It has an intelligent all-wheel drive and Toyota's fourth generation hybrid system. The principal 1.5L full hybrid powertrain takes fuel efficiency, low emissions, and all-electric driving to new heights.
7. Cupra el-Born
SEAT's performance brand, Cupra, has unveiled the el-Born for 2021. It has a claimed electric range of 310 miles and can hit 30mph in 2.9 seconds, if getting up to speed in the city is that important to you. Still need convincing it is something special? Four words: Augmented Reality Head-Up Display.
8. Skoda Enyaq iV
The Skoda's Enyaq iV is the Czech brand's first bespoke electric car. The priciest model offers 125kW that will charge the battery from 10-80% in 40 minutes and has a range of 260 miles. In terms of luxury this sharp looking hatchback comes with dual-zone climate control and keyless go.
9. Aston Martin Vantage Roadster
The new James Bond movie might be delayed, but you can feel just like him in the Aston Martin Vantage Roadster. With a 0-60 time of 3.7 seconds, a roaring AMG V8 engine that
Sounds fierce, and 20-inch rims, there's no better way to feel the wind in your hair.
10. Mercedes-Benz S Class
As Mercedes' marketing chief Bettina Fetzer put it, 'the S-class is the centerpiece of our brand'. It has a long-established reputation for excellence and the 2021 model is no different. It comes with rear- and all-wheel drive systems, a V-8 engine, and there will be a plug-in hybrid version with more than 60 miles of electric range.