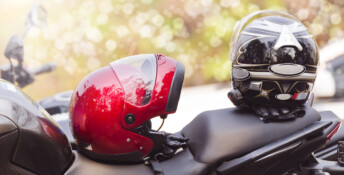 The right sizing of a motorcycle helmet is of paramount importance when it comes to your safety and overall riding experience. A well-fitting helmet not only provides you with optimal protection but also ensures comfort and minimises distractions on the road. An improperly fitting helmet, on the other hand, can compromise the effectiveness of its protective features, leaving you vulnerable to serious head injury. It is important to understand the importance of choosing the right helmet size as it directly affects a rider's well-being and the peace of mind needed to fully enjoy the thrill of the open road.
Choosing the correct size motorcycle helmet
This is vitally important for your safety and comfort when riding. Here's an 8-step guide to help you find the right size:
1. Measure your head: Use a flexible tape measure to measure your head, beginning right over your eyebrows and around the widest part of the back of your head. Note the measurement in centimetres or inches.
2. Check the sizing chart: Most helmet manufacturers provide sizing guides that relate head measurements to helmet sizes. Check the brand website or product packaging for the sizing chart. Each brand may have slightly different sizing, so always refer to the specific manufacturer's guidelines.
3. Try it on: Once you have an idea of your helmet size based on the measurements and the sizing chart, try on different helmets in that size. Make sure you try helmets from different brands as the fit and shape may be different.
4. Fit check: Put the helmet on properly by tightening the straps. The helmet should have a snug fit, but make sure it isn't too tight. It should not move when you shake your head. The cheek pads should also be in contact with your cheeks without being too uncomfortable.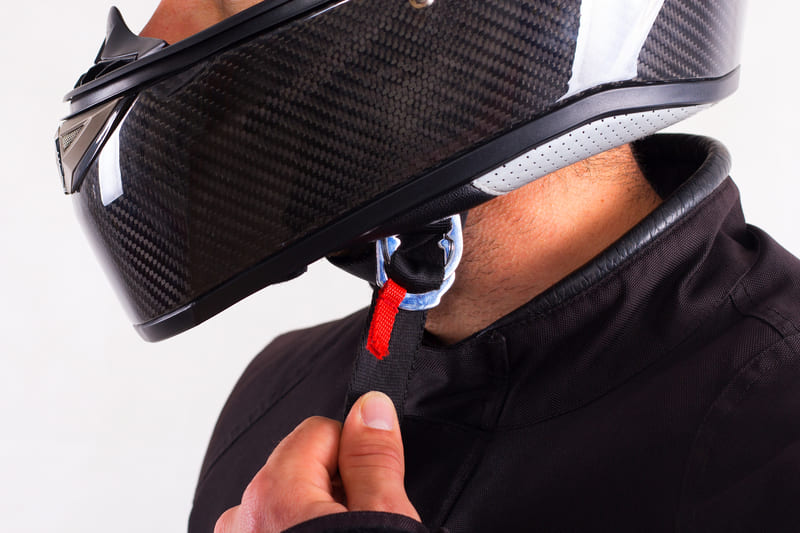 5. Check for pressure points: Look for any pressure points or discomfort. A well-fitting helmet should not cause any sore spots on your head.
6. Try different sizes: If the first size you try doesn't feel right, try different sizes within the recommended range for your head size. Helmets come in different shapes, so a different size may give a better fit.
7. Retention system: Make sure the helmet's retention system (usually a chin strap) is easy to adjust and keeps it securely in place.
8. Check certifications: Make sure the helmet, for example, the motorbike helmet from Halfords, meets safety standards such as DOT (Department of Transportation), ECE (Economic Commission for Europe) or Snell and check for certification labels inside.
Safeguarding your journey
We cannot overstate the importance of choosing the proper motorcycle helmet. As riders, we need to realise that our safety and well-being are largely dependent on this critical piece of equipment. A properly fitted helmet and motorcycle gloves will not only protect you from potential head and hand injuries in the event of a crash, but will also ensure that you are comfortable on long rides, allowing you to fully immerse yourself in the joys of motorcycling. By carefully measuring your head circumference, consulting sizing charts, and trying on different helmets, you can play an active role in securing your journey on two wheels. We must prioritise our safety and take responsibility by making well-informed choices regarding our motorbike gear, knowing that a well-fitted helmet is an invaluable companion on every ride. This way we can continue to explore the open road with confidence and peace of mind.