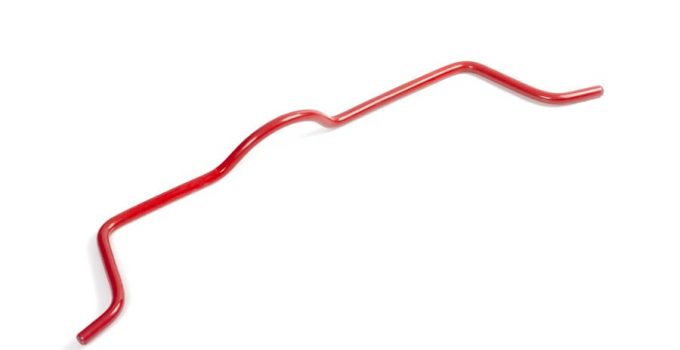 Underrated and overlooked, most articles on modern suspension systems place little emphasis on the importance of the anti-roll bar. This simple component has a large impact on your vehicle's handling performance and stability when taking turns or making swift manoeuvres. If the bar is broken, you may notice a difference in the car's steering and cornering may become more difficult. This could particularly pose a risk when driving at high speeds, which is why it's important to keep a check on your anti-roll bar and get the car suspension system serviced regularly.
What does an anti-roll bar do?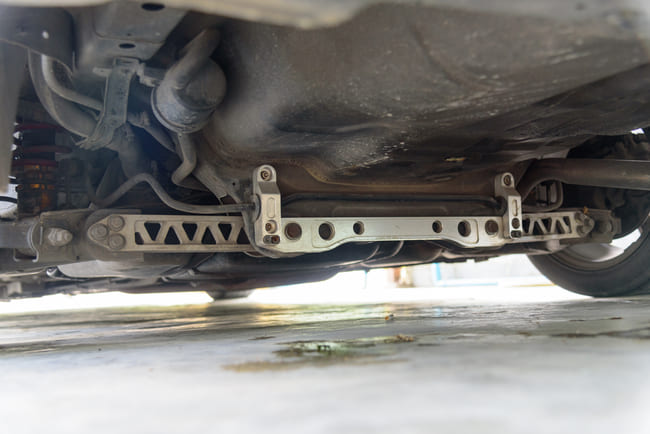 The main purpose of the anti-roll bar, also known as the anti-sway bar or stabilizer bar, is to prevent excessive body roll when the car turns into a corner. As it starts to turn, its weight naturally shifts to the outside of the corner, causing the vehicle to lean or "roll" to the side. If the car body rolls too much, it can negatively impact the wheel alignment and result in reduced traction. The anti-roll component connects both sides of the suspension on an axle, keeping the car body flat by shifting force from one side to the other and thus reducing body roll. Moreover, it is designed to achieve this without significantly affecting the stiffness of the suspension springs.
In its simplest form, the component is a U-shaped steel bar connected to the suspension system by bushings and stabiliser links. Designs can vary in terms of shape and solidity. High-performance vehicles may also include an active anti-roll bar system. This is where a motor or hydraulic actuators adjust the torsion on either side of the bar automatically and in real time.
Common problems and causes
Symptoms of a bad anti-roll bar link or bushing
Would a bad anti-roll bar affect my MOT?
Defective bushing and links or a loose anti-roll bar, among other suspension problems, could cause you to fail your MOT due to the safety risks posed. Although it is still possible to drive with a faulty anti-roll bar, the safest thing to do is to replace or repair the parts as soon as you can to avoid an accident or a costly MOT failure.